Antenna Innovation Benefits the Government Customer
March 23, 2017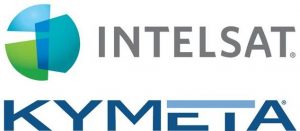 Intelsat General (IGC) is constantly working to advance satellite-related technology, to improve performance and to introduce new services for our government customers. An area where exciting progress is being made is in antenna design, and one of the companies we're collaborating with is Kymeta.
Intelsat has been working with Kymeta for over three years. Kymeta's antenna technology has the potential to revolutionize the way people access and use mobile satellite connectivity. This is especially true when combined with access to Intelsat's globalized satellite network and its IntelsatOne Flex managed services platform for secure and powerful high-speed connectivity. This potent combination will soon result in exciting new connectivity options for government customers.
Kymeta and Intelsat both share a strong belief that better economics and simplified access are essential to unlocking new and fast-growing applications. In fact, Intelsat recently acquired an equity stake in Kymeta, and Intelsat CEO Stephen Spengler has joined Kymeta's board of directors.
"The demand for fast, reliable broadband connectivity continues to accelerate, and innovation in-orbit and across the entire satellite ecosystem is required to uncover new services," said Mark Daniels, IGC Vice President, New Technologies and Services. "Intelsat's partnership with Kymeta is a real game changer, and could lead to a number of high performance, cost-effective alternatives for government. We're looking forward to capturing these exciting opportunities and leveraging them for the government customer."
Our work with Kymeta is primarily focused on two antenna sizes: 70 cm and 20 cm. These flat antenna designs use mass production componentry which can cost less, are simpler to install and use less power with no moving parts, which increases reliability. The 70 cm antenna holds great potential for maritime and larger vehicle use, while the 20 cm antenna promises a dramatically lower form factor for comms-on-the-move applications. Toyota is very interested in this development and is working with Kymeta and Intelsat to test these antenna improvements. Some analysts have predicted that within five years or less, the majority of satellite antennas will transition from conventional parabolic to electronically steerable flat-panel arrays.
Combined with the Intelsat EpicNG high-throughput-satellite (HTS) fleet, such advanced antennas will make firmware and software updates to equipment on mobile platforms much easier via satellite. Today they are done manually one vehicle at a time. This will be a global capability as more EpicNG spacecraft provide worldwide HTS connectivity.
This capability will be further enhanced once the OneWeb constellation of low-earth orbit satellites is launched beginning in 2019. Intelsat announced a merger this month with OneWeb that will create a new space industry leader.
From the IGC perspective, another beneficiary of this commercial innovation will be the government customer. Technological innovation is driving the construction of transformational space architectures. The status quo is being redrawn with astonishing speed. As the new space reality defines itself, IGC will bring the latest high performance services and applications to our customers.