Intelsat Named 2021 Best Satellite Operator by Telecom Review Excellence Awards
December 09, 2021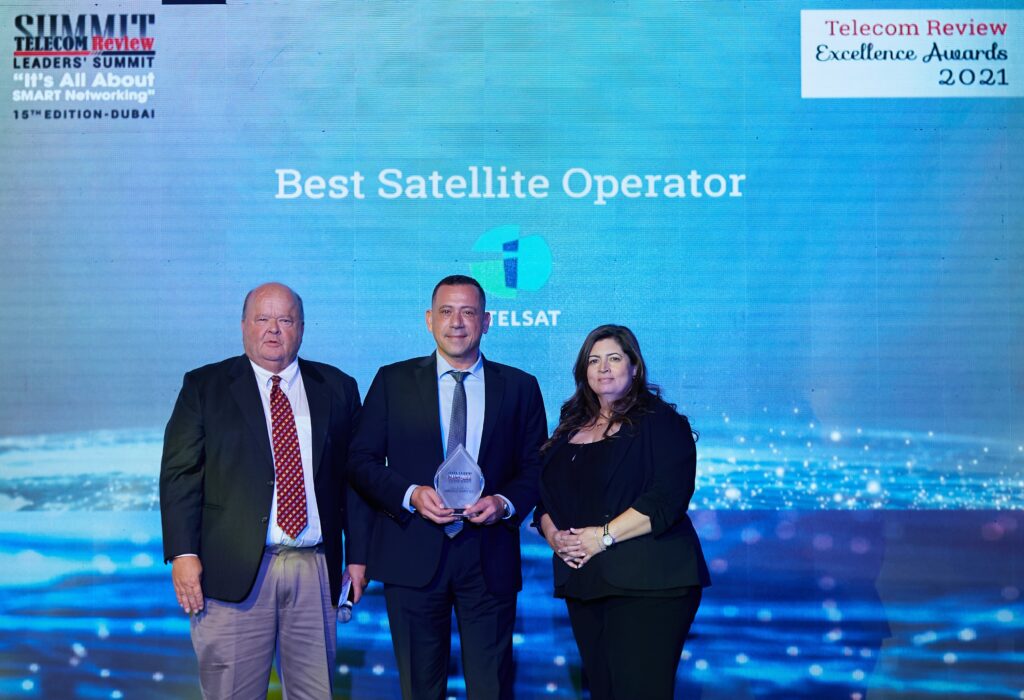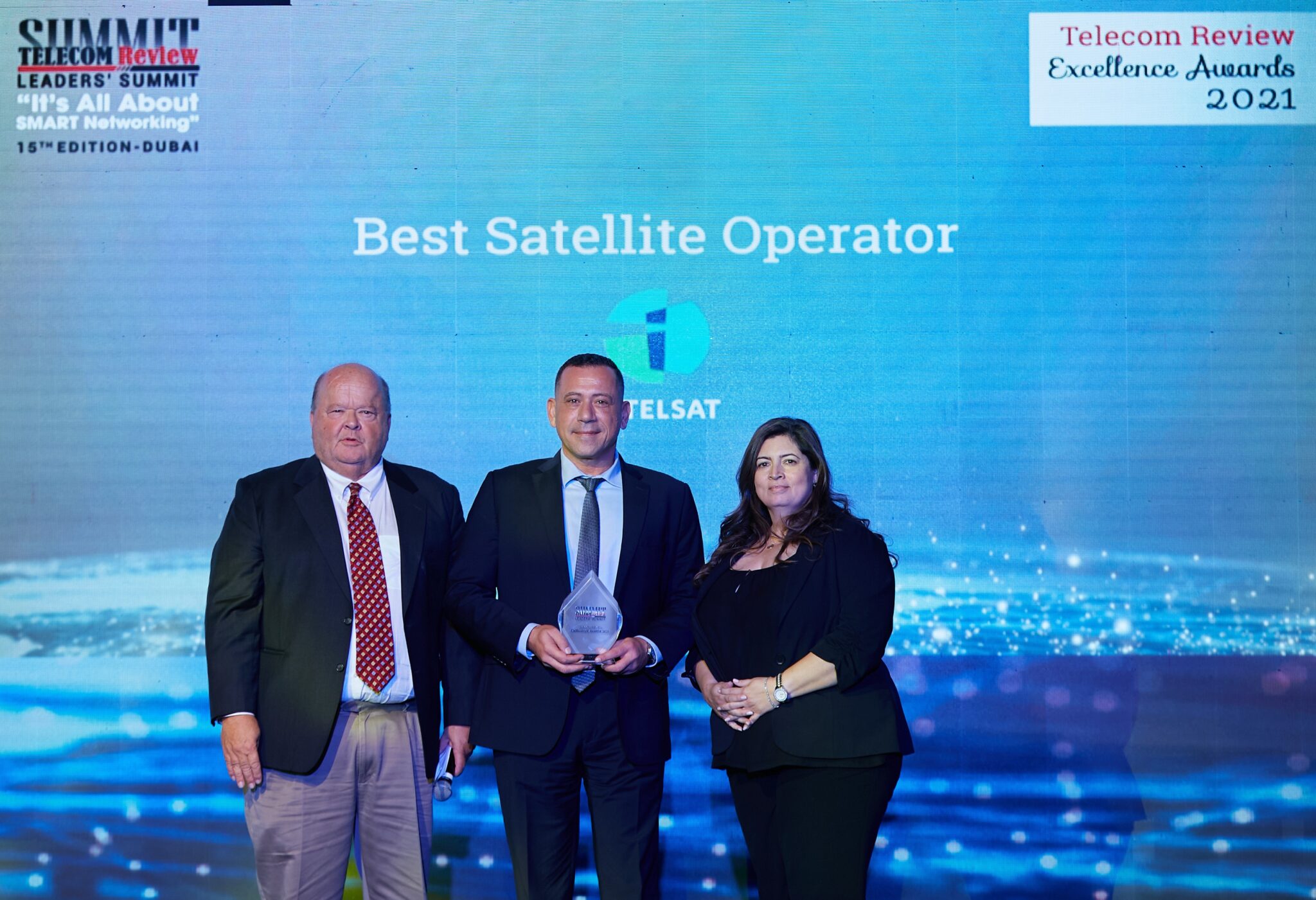 McLean, Va. – Intelsat, operator of the world's largest integrated satellite and terrestrial network, has been named the Best Satellite Operator by Telecom Review. The award was presented to Intelsat during the 15th edition of the Telecom Review Leaders' Summit held virtually and in-person at the InterContinental Dubai Festival City in Dubai, the United Arab Emirates.
Telecom Review's Excellence Awards ceremony recognizes companies and industry leaders for their accomplishments during the year. Together with an independent panel of judges, Telecom Review continued its dedication and commitment to the ICT industry in ranking the best of the best in terms of corporate innovation, performance, individual capabilities and contributions globally.
Intelsat was awarded Best Satellite Operator for its diverse portfolio of communications solutions that power the world's leading media companies, fixed and wireless operators, telecommunications operators and multinational corporations. Some of the achievements contributing to this recognition include:
Enabling MNOs to economically bring cellular services to previously underserved areas with the expansion of Intelsat CellBackhaul to the Democratic Republic of Congo, in addition to its current availability in the US, Japan and Europe
Across broader southern Africa, enabling mobile broadband services through our award-winning partnership with cellular network-as-a-service-provider Africa Mobile Networks (AMN), helping them grow their footprint by more than 300% over two years
Through its award-winning partnership with cellular network-as-a-service-provider Africa Mobile Networks (AMN), enabling mobile broadband services across broader southern Africa and helping AMN to grow their footprint by more than 300% over two years
Enabling stronger and better-performing SD-WAN deployments with the introduction of pre-packaged services for FlexEnterprise, allowing service providers and enterprises without satellite expertise to integrate the reach and resiliency benefits of Intelsat space connectivity more easily
Providing a higher level of service for airlines and their customers through the acquisition and integration of inflight connectivity provider Gogo Commercial Aviation
"We thank Telecom Review for this honor," said Intelsat Chief Commercial Officer (CCO) Samer Halawi. "Intelsat is at the forefront of bringing standardization to the satellite industry, benefiting the way in which MNOs and telcos can extend and strengthen their services. The recognition from Telecom Review validates our vision to create seamless interconnections and interoperability between terrestrial and satellite systems, including our strategy to build the world's first global 5G software-defined unified network. Our goal is to deliver uninterrupted communications with superior economics to users around the globe."
Chief Awards Officer, Managing Partner, and Editor-in-Chief, Jeff Seal with Telecom Review, said, "This year the Telecom Review Award program had a very high interest level from the industry, with a record number of nominations from around the world. The Awards continue to be the standard for which the industry judges its peers. The Telecom Review panel of judges are leading experts from around the world and spent quite a bit of time deliberating on the winners."
About Intelsat
As the foundational architects of satellite technology, Intelsat operates the world's most trusted satellite telecom network. We apply our unparalleled expertise and global scale to connect people, businesses, governments and communities, no matter how difficult the challenge. Intelsat is building the future of global communications with the world's first hybrid, multi-orbit, software-defined 5G network designed for simple, seamless, and secure coverage precisely when and where our customers most need it. Follow the leader in global connectivity and "Imagine Here," with us, at Intelsat.com.
Media Contact:
Melissa Longo: +1 240-308-1881
# # #