Intelsat Enabling Detasad's Innovation at the Connected Edge
April 20, 2022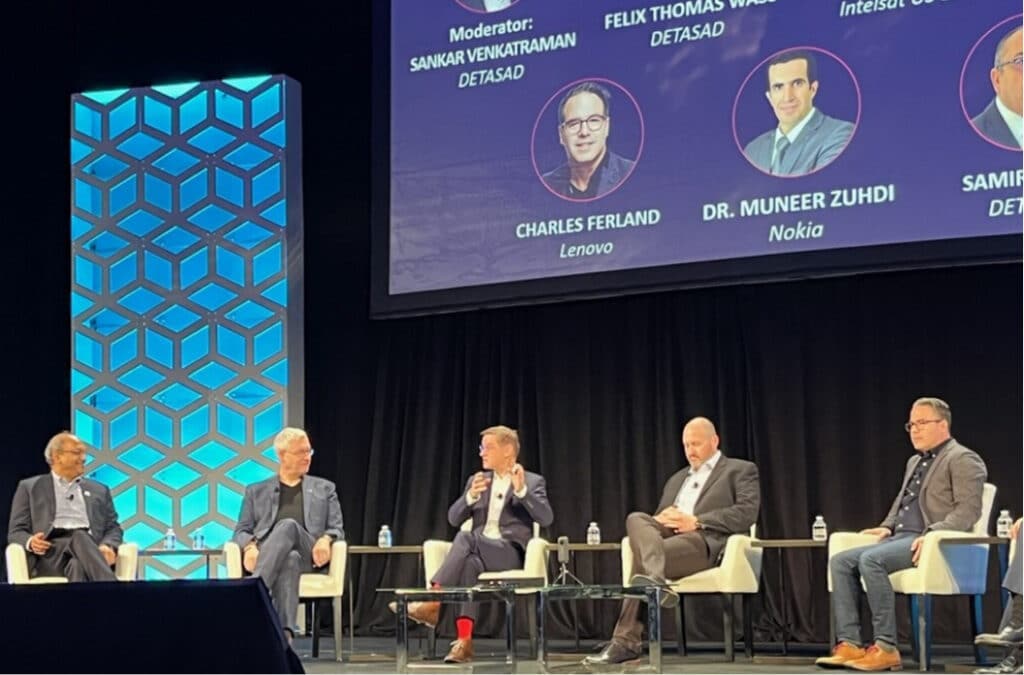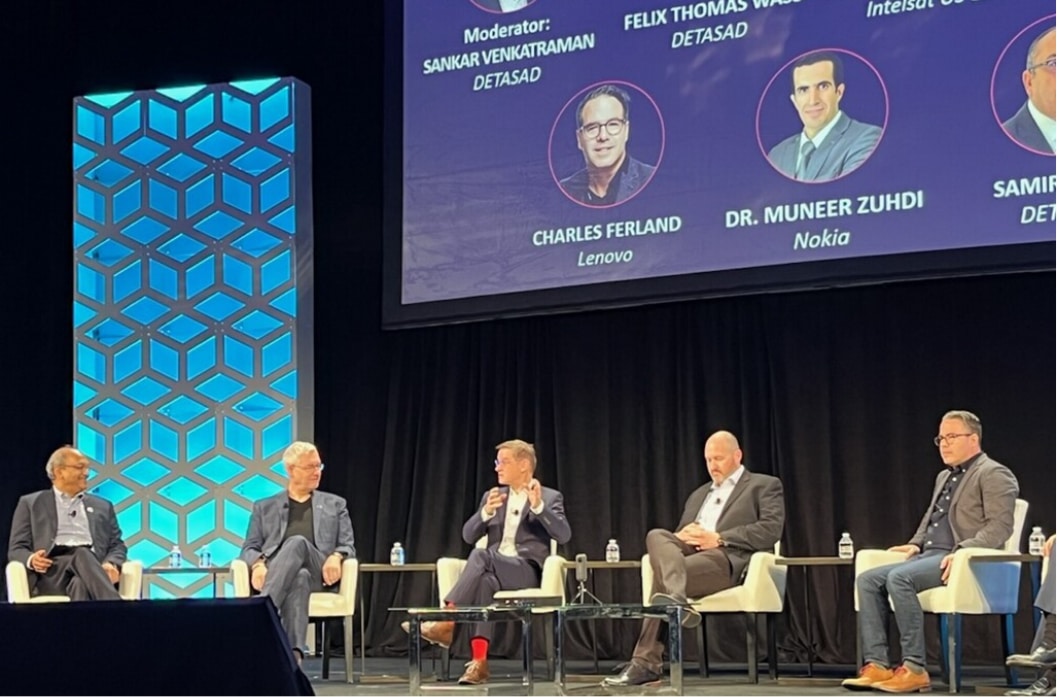 Innovative single-box solution relies on Intelsat's global FlexEnterprise network to bring new capabilities to enterprise locations around the world
Intelsat customers today use our global satellite and terrestrial network to deliver connectivity and services to tens of thousands of sites around the world. In addition to leased satellite capacity, our easier-to-use managed platforms like FlexEnterprise have enabled more customers to leverage the reliability and reach of the Intelsat network. With each new customer we learn of new and innovative ways that service providers are transforming their services by integrating Intelsat satellite connectivity.
The Saudi Arabian based ICT services and solutions provider, Detasad, provided an exciting example during their panel discussion, on which I was invited to speak, at the recent Satellite 2022 show. They've been using satellite-based services as part of their telecommunications offerings for over 15 years. Through experience working within industries such as mining, surveillance, banking and healthcare, Detasad is creatively combining hardware, software, and connectivity technologies to deliver a new patent-pending, AI-enabled low-latency edge solution that meets the changing needs of enterprise customers.
These customers are constantly pushing their service providers and systems integrators for solutions to address evolving business connectivity needs, demanding high performance and high throughput, security, flexibility to address old and new applications – all at a reasonable cost. And with more and more enterprise data being created outside of traditional data centers, edge compute capability is crucial to reducing latency between data generation and data processing to help local networks run more efficiently and allow customers to generate insights more quickly.
With this in mind, Detasad has partnered with an array of technology leaders to develop a single-box solution that combines edge computing hardware, satellite modem technology, IoT, cloud and virtualized network functions to meet a variety of application and service needs across multiple business sectors. Their new network-sensing technology will monitor application demands moment by moment to ensure maximum efficiency of the satellite network and helping lower to customer network operating costs.
It's remarkable how much innovation there is within and around satellite connectivity, and we are pleased to be an enabler for transformative ideas like Detasad's Bandwidth-as-a-Service solution. Edge-compute services are one of the keys to helping customers take advantage of the reach and reliability of the Flex network.
By integrating Intelsat's secure FlexEnterprise platform, the pieces are in place to deliver an all-in-one global enterprise solution. With the benefit of the Flex network, Detasad is positioning itself to enable low-latency, high-compute-power applications that make cloud, IoT and satellite relevant and available for globally distributed "Industry 4.0" applications and verticals like education, finance, healthcare, mining/energy and security, plus enterprise mobility use cases.
Click here to learn more.