Enhanced Communications for Australia's Deployed Forces
March 01, 2011
Intelst General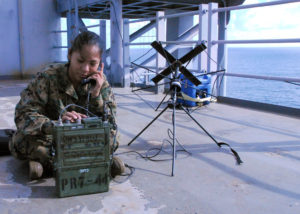 The Australian Government embarked on a significant initiative to enhance communications support to the Australian Defence Force, including in the Middle East Area of Operations.
Under Defence Capability Plan Joint Project 2008 Phase 5A, Defence acquired part of the Intelsat IS-22 UHF payload providing coverage over the Indian Ocean Region. A contract for the provision of this payload was signed with Intelsat in April 2009 for a 15-year term.
The Government's option to purchase the full ultra-high frequency (UHF) payload on the Intelsat IS-22 communications satellite at an additional cost of around $193 million was exercised, bringing the total IS-22 payload purchase cost to $475.1 million.
"Purchasing the full satellite payload will improve operational effectiveness and enhance the communications support to Australia's deployed forces in the Middle East and Afghanistan," Australian Senator Faulkner said.
Coinciding with the visit by the United States Department of Defense Vice Chairman of the Joint Chiefs of Staff, General James Cartwright, Senator Faulkner also announced that Australia and the United States have signed a Memorandum of Understanding (MOU) on sharing their narrow-band UHF communications resources.
"This initiative will provide the United States added communications capacity for its operations in Afghanistan by utilizing the Australian payload on the IS-22 communications satellite. In turn, the Australian Defence Force will gain access to communications capacity over the Pacific Ocean region from United States' satellite resources," Senator Faulkner said.
The UHF Communications MOU complements the Wideband Global System satellite partnership between Australia and the United States. The arrangement will result in significant savings for both nations, provide a more robust communications capability for the war fighter and add another dimension to the Australian-US Alliance.