Support your C5ISR Needs
Intelsat's Multi-Layer Communication System seamlessly aggregates and blends bandwidth across GEO, MEO, LEO, mobile and terrestrial networks via an intelligent edge device. Delivered as a managed service, agencies and teams can tap into resilient, high performance, guaranteed bandwidth at speeds designed to meet the needs of your mission.

When mission success is on the line, government teams rely on fast, flexible, and secure connectivity that works across ground, aero, maritime, space and cyber operations so that service members, allies, and unmanned systems can communicate and access cloud resources anytime, anywhere whether on the move, on the pause, in clear or contested environments.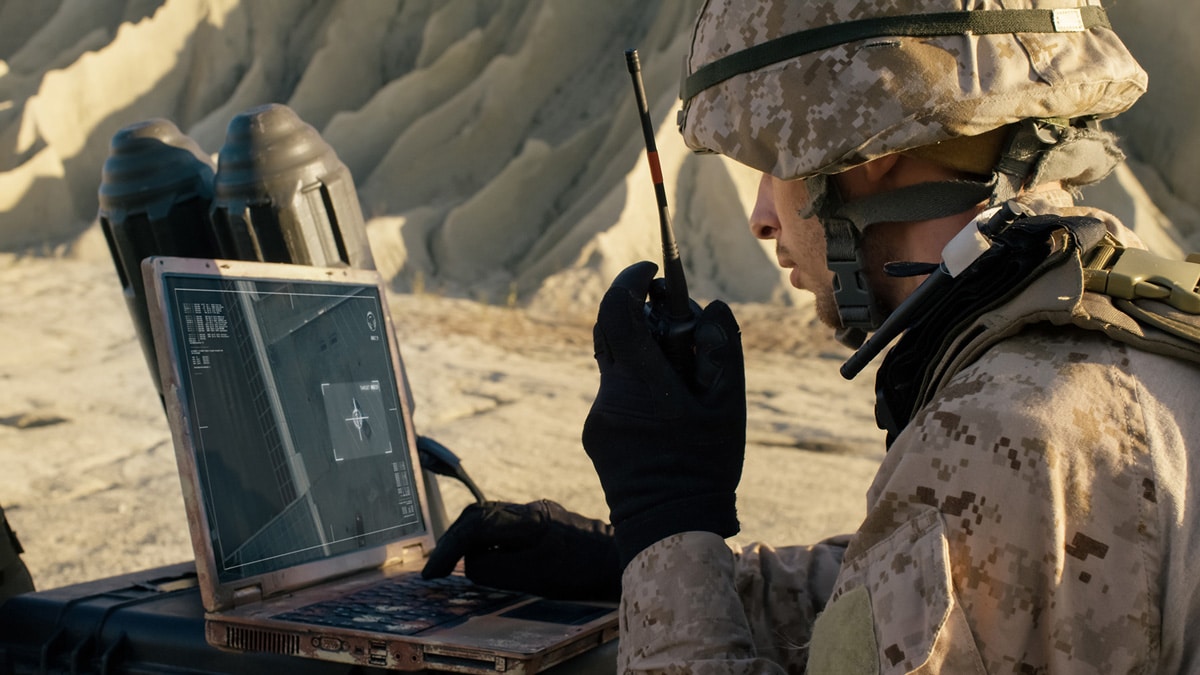 Intelsat's Multilayer Communications System
Flexible
Connectivity across ground, aero, sea, space and cyber, delivered via a single command and control interface that is vendor, orbit and service agnostic.
High Performance
Speeds ranging from 1-220 megabits per second, and guaranteed performance to meet mission requirements.
Secure
The only commercial satellite operator with independent SOC 3 certification.
Not Sure Where to Start?
Tell us more about your connectivity needs and our experts will find a solution that serves your organization.