Intelsat's Hazem Moakkit, Vice President, Spectrum Strategy, will present:
The C-band conundrum: How can the needs of mobile and satellite be balanced across these crucial frequencies
Friday, November 4; 3:20 PM – 4:30 PM local time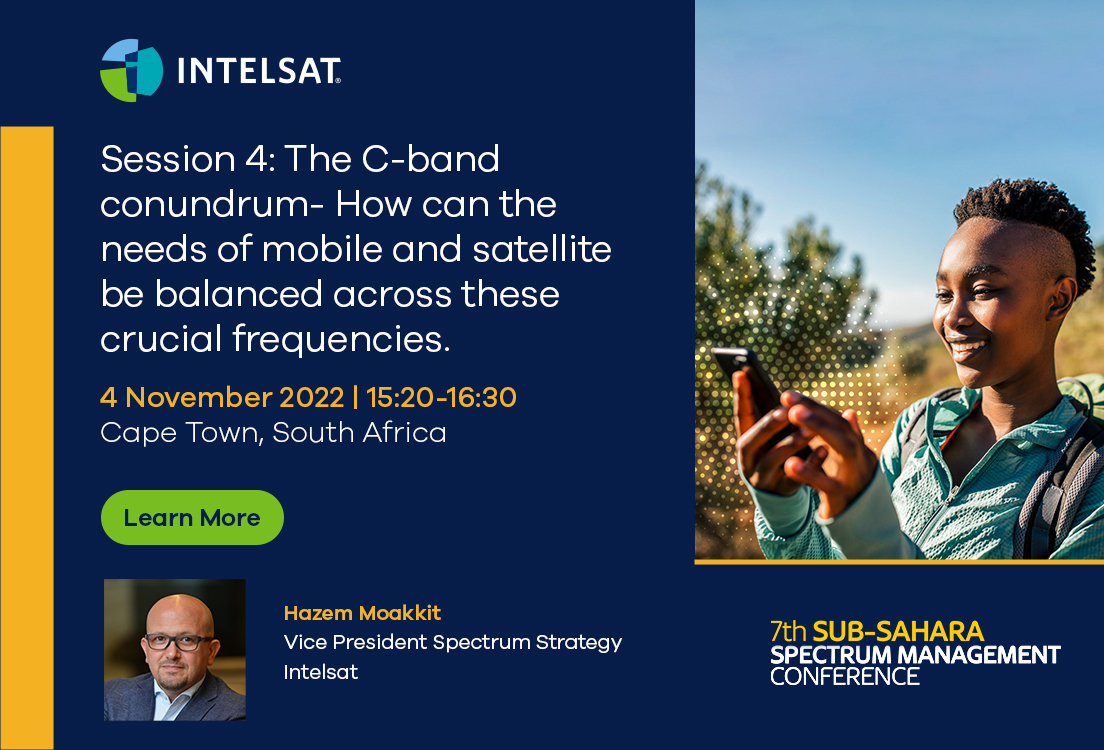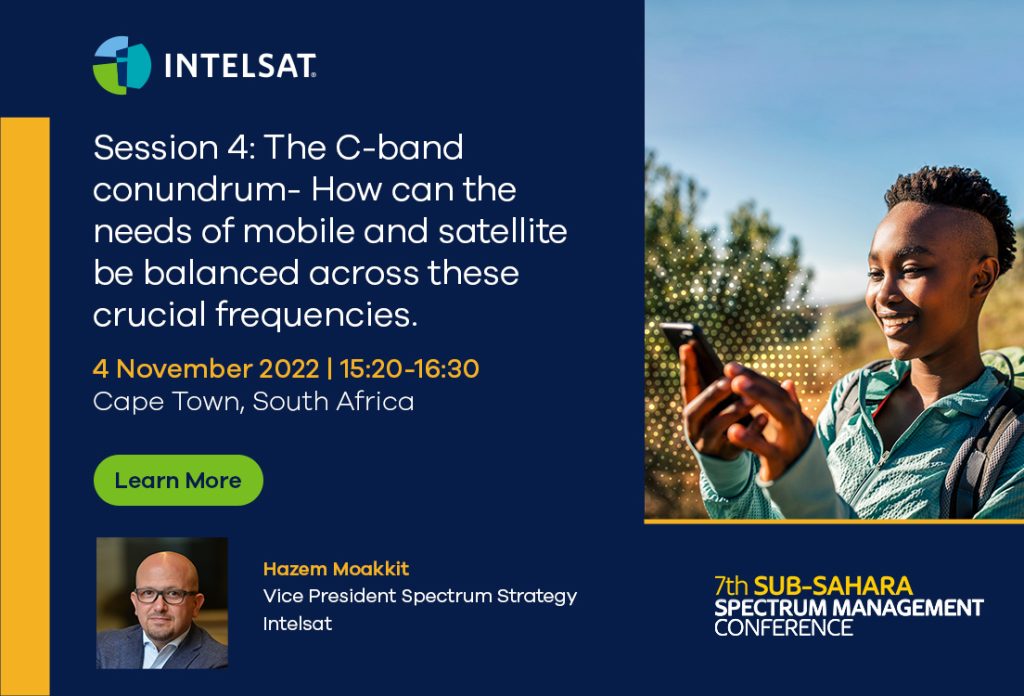 The 7th Sub-Sahara Spectrum Management Conference will take place in a hybrid format on 3 & 4 November 2022 at the Cape Town International Convention Centre, South Africa. Registration is now open to attend virtually and in-person.
The event will gather key stakeholders to discuss topical issues relating to the management and coordination of spectrum policy across the region. During the 2 days attendees will have the opportunity to get involved and engage through interactive sessions, networking opportunities, exhibition area and much more.