Sub-Sahara Spectrum Management Conference
November 03, 2022 – November 04, 2022.
Cape Town, South Africa.
Intelsat's Hazem Moakkit, Vice President, Spectrum Strategy, will present:
The C-band conundrum: How can the needs of mobile and satellite be balanced across these crucial frequencies
Friday, November 4; 3:20 PM – 4:30 PM local time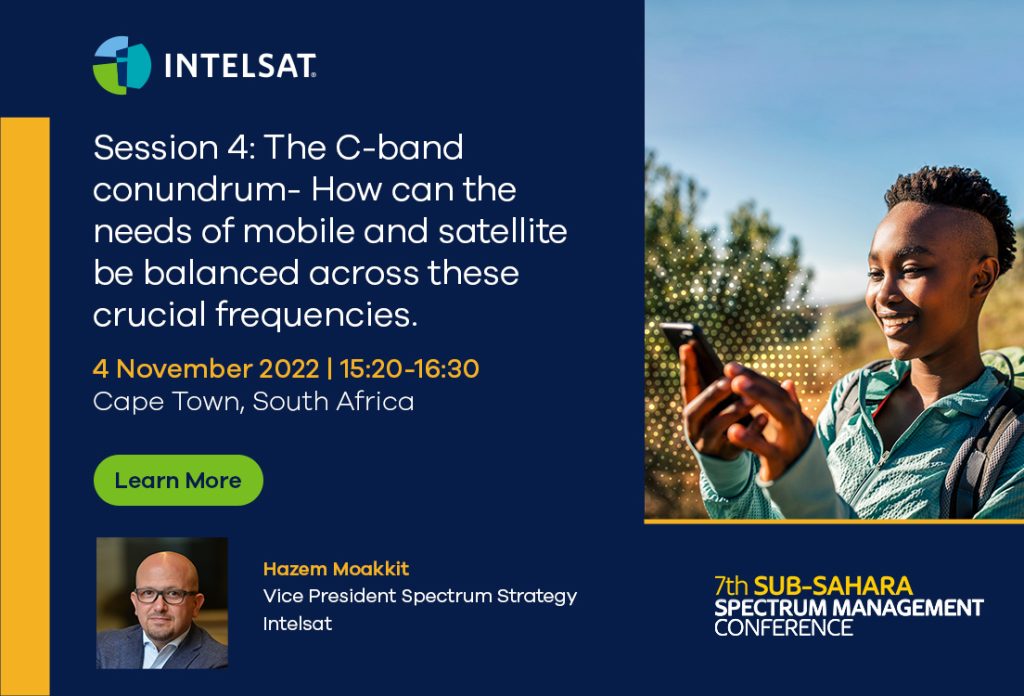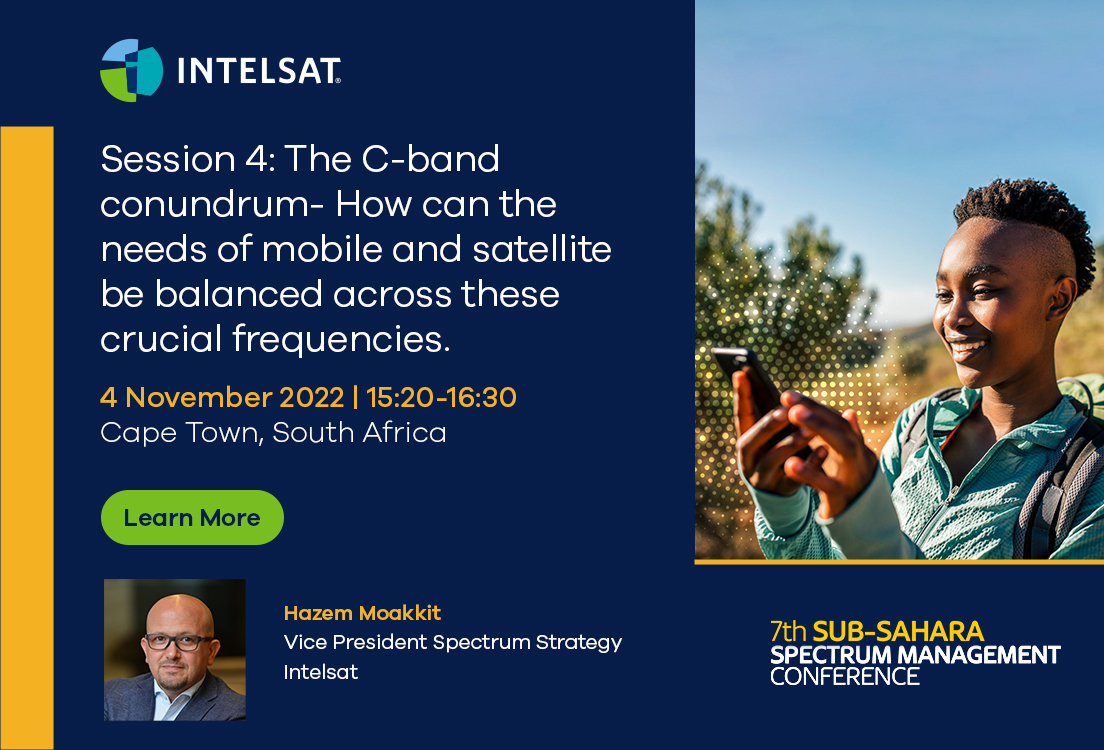 About the conference
The 7th Sub-Sahara Spectrum Management Conference will take place in a hybrid format on 3 & 4 November 2022 at the Cape Town International Convention Centre, South Africa. Registration is now open to attend virtually and in-person.
The event will gather key stakeholders to discuss topical issues relating to the management and coordination of spectrum policy across the region. During the 2 days attendees will have the opportunity to get involved and engage through interactive sessions, networking opportunities, exhibition area and much more.
The conference is part of The Global Spectrum Series. The world's largest collection of regional spectrum policy conferences