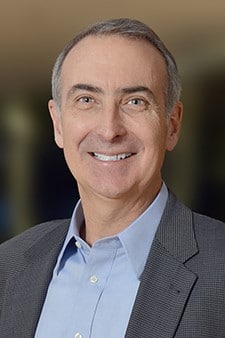 About Stephen
Stephen Spengler is Chief Executive Officer of Intelsat, operator of the world's first globalized network and leader in integrated satellite communications. Intelsat delivers critical broadband connectivity and media content distribution that impacts and transforms businesses and communities in over 200 countries. This is accomplished through Intelsat's fully integrated globalized network comprising 50 commercial communications satellites and the IntelsatOne terrestrial network.
Mr. Spengler is a 30-year telecommunications and satellite industry veteran with experience in the media, broadband, government, and internet sectors. He has been a driving force behind the development of Intelsat's next generation of satellite solutions, particularly the company's high-throughput satellite platform, Intelsat Epic. Mr. Spengler focuses on driving innovation and generating long-term value for the company's shareholders, employees, and customers across the media, broadband, mobility, and government sectors.
In his most recent positions as Deputy Chief Executive Officer and President and Chief Commercial Officer, Mr. Spengler led global sales, marketing, strategy, business development, and customer support engineering organizations for Intelsat. He joined Intelsat in 2003 and has served in executive roles of increasing responsibility, including Executive Vice President of Sales, Marketing, and Strategy as well as Senior Vice President, Europe, Middle East, Africa, and Asia-Pacific Sales, in which he was responsible for Intelsat market, customer, and regional partner strategies.