Enhance User Experience
Meet demanding connectivity needs with our high-speed optimized backhaul platform. Embedded traffic acceleration and compression deliver a superior experience for consumer and enterprise customers. They'll experience consistent, secure connectivity with a rock-solid network based on Intelsat's proven C-band and Ku-band service.
Fortify Your End-to-End Solutions
AgileCoreP2P can be used as a standalone backhaul service for IP network connectivity, to support demanding enterprise applications, or in conjunction with existing terrestrial services to provide extra capacity and resiliency as part of a hybrid network or SD-WAN deployment. You can meet both private and public networking requirements by delivering diverse, high-speed connectivity to the internet, the IntelsatOne IP/MPLS network, or the cloud.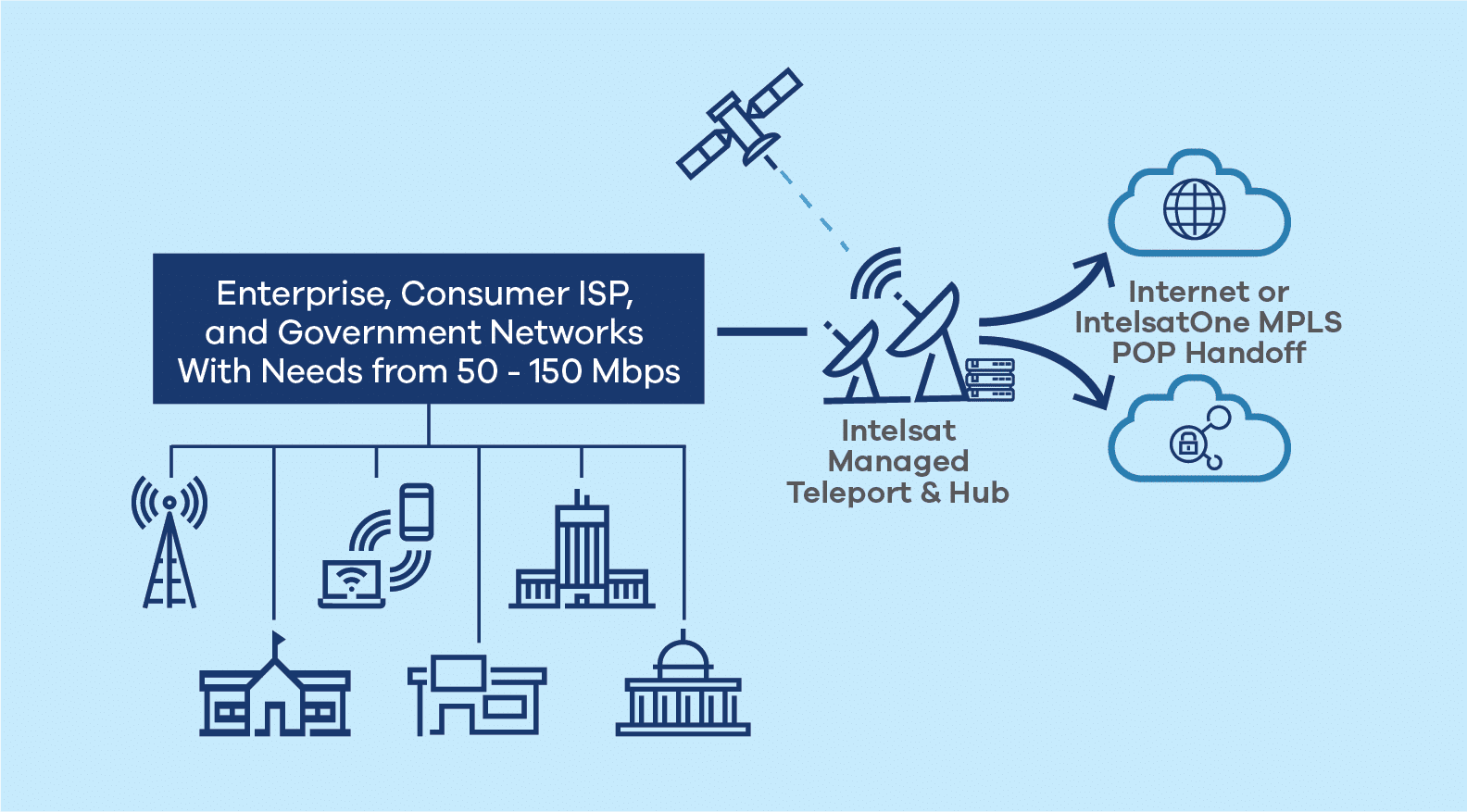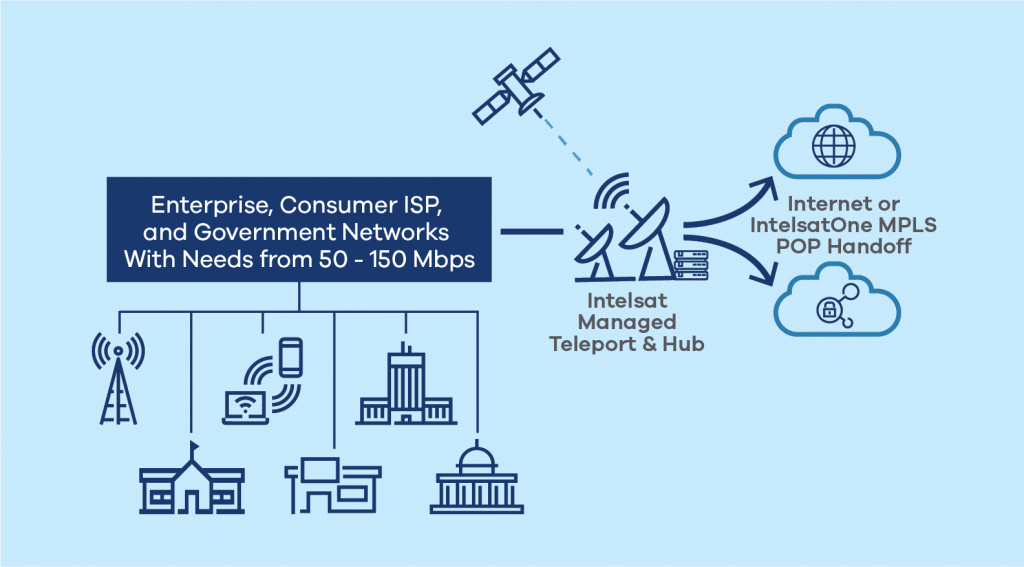 Fill Network Footprint Gaps
AgileCoreP2P fulfills throughput needs at 50 Mbps to 150 Mbps—larger than a shared capacity VSAT solution but smaller than our flagship AgileCore UX solution. At a low upfront cost, AgileCore P2P allows organizations to fill gaps in their network coverage and eliminate the need for a slow terrestrial network buildout, connecting sites quicker regardless of terrain or location.
With AgileCoreP2P, end users experience:
47% quicker webpage loading
Double the speed of file downloads
89% reduction in video streaming wait time
ISPs, MNOs, and Telcos