Rail operations worldwide are discovering innovative ways to optimize their operations in remote locations or anywhere another network is unavailable. And with 45% of maintenance work unplanned, these operations are increasingly dependent on intelligent, predictive applications that require high-speed, reliable and cost-effective network access. Intelsat FlexMove is a fully managed, end-to-end connectivity solution designed for train operators and crew
members
seeking high-quality, highly reliable communications. With data rates up to 20x faster than legacy Mobile Satellite Services at a fraction of the cost and plans sold by the gigabyte with flexible service and hardware bundle options available, we welcome you to imagine the possibilities.
Ubiquitous, high-speed connectivity on-the-go
FlexMove delivers the highest level of network uptime enabling rail companies to avoid disruptions in data collection so operators can track locomotive movements in real-time, decrease downtime, take advantage of predictable maintenance insights and improve operational efficiencies from top-to-bottom.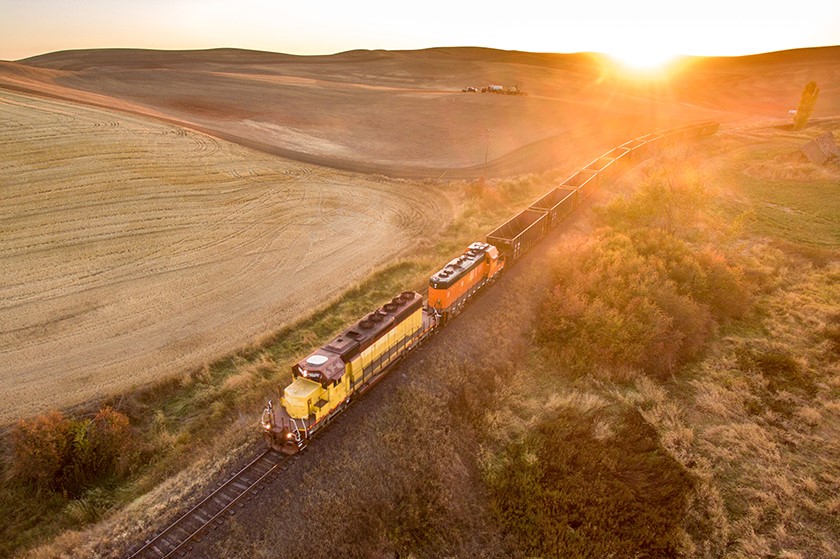 No-fail Connectivity. No Exceptions.
Intelsat FlexMove Solution Partner Telespazio Brasil, leading provider of satellite services to the Brazilian markets had this to say about FlexMove when providing communications to a customer's unconnected route.
"With Intelsat FlexMove, our customers stay connected to critical operations and data in places they were unable to in the past. They now have constant connectivity for things like logistics, video streaming and predictive maintenance, which is extremely valuable in mining."
Download the Intelsat and Telespazio infographic to learn more.
FlexMove Qualified Terminals
Intelsat has tested and qualified a portfolio of Comms-on-the-Move (COTM) and Comm-on-the-Pause (COTP) terminals for FlexMove with a roadmap to new terminals that address a broad set of customer requirements.
Learn More
Service Delivery Done Right
Our easy-to-use Service Management Portal enables partners to provision services and monitor activity in real time. Establish connectivity in under one minute.
Learn More