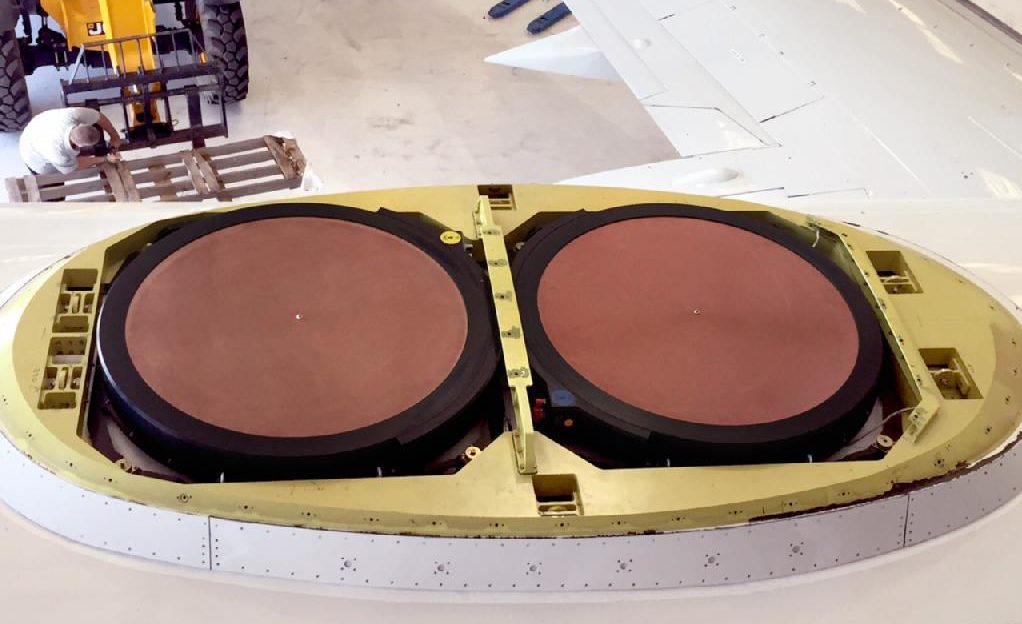 Three main factors affect the time it takes to get an aircraft flying with 2Ku:
Obtaining STCs
Gaining access to aircraft
Physically installing new technology
An STC (or Supplemental Type Certificate) is the approval document issued by the Federal Aviation Administration that allows Intelsat to make modifications to an existing aircraft when retrofitting the 2Ku antenna. Our engineers must receive approval of their installation plans for every type of aircraft Intelsat equips. As you can imagine, this is a rigorous process.
Once the STC is approved, Intelsat can install on every plane of that type and start installation immediately… but passengers still need to get around.So you can't just take all planes out of service at one time to install the new technology. Limited access to aircraft is a large factor in the time that goes into full roll out of 2Ku. Seasonal travel trends also impacts access to aircraft. Summer is the busiest season, and hence a disadvantageous time to pull planes from their routes. Conversely, during the fall and winter, aircraft will be much more accessible, which means a spike in the number of planes being equipped with 2Ku.
Taking planes offline for any amount of time is incredibly costly for airlines. Intelsat is constantly working on keeping the installations as quick as possible so they can be back in the air with a better inflight experience for passengers.
The Intelsat crew has been refining and innovating the process to the point that they've completed installations within 36 hours, or less than two days! However, airlines can choose who they want to complete the actual installation. If they choose their own crews, Intelsat engineers and project managers still develop the plans and are on site through the whole process, offering support and real-time modifications. Even with Intelsat support, it takes a brand new crew over two weeks to complete the installation. Time offline will continue to decrease as the crews acquire more experience with the process and technology.
All of this means more aircraft will be flying with our 2Ku technology, and more passengers will have a fast, reliable inflight internet experience.
2Ku install time-lapse video
Go behind the scenes as the 2Ku system is installed on a commercial aircraft.