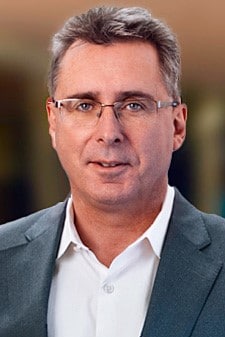 About John
John Wade is President of Intelsat's Commercial Aviation division. He is responsible for managing all aspects of the the Commercial Aviation business, including product, sales, account management, quality and product delivery.
John joined Intelsat during the company's acquisition of Gogo Commercial Aviation in 2020. He joined Gogo in 2008, serving as Executive Vice President, Chief Operating Officer and General Manager of Gogo's Business Aviation division before assuming his current role.
John has more than 30 years of experience in the aviation industry, including numerous leadership positions in the avionics and inflight communications industry. Prior to joining Gogo, he served as Chief Technical Officer and General Manager of OnAir, an in-flight mobile phone and internet provider.
He holds a First Class B Engineering Honors Degree in Electronic Engineering from the University of Brighton, U.K.