In 2017, Intelsat and the United Nations refugee agency provided Wi-Fi connectivity to support an Information & Communication Technology (ICT) lab for the Ampain Refugee Camp in Ghana. Intelsat's low maintenance, solar-powered, VSAT connected Wi-Fi service provided for quick deployment of quality internet services. The Ampain ICT center has enabled refugees to access online courses, and in one year 280 online courses were completed by 220 camp inhabitants. It also allows refugees to stay in touch with relatives and build new relationships in host communities. This service continues to be used to support ICT labs and other applications in refugee agencies to equip refugees and host communities with an "ecosystem for empowerment".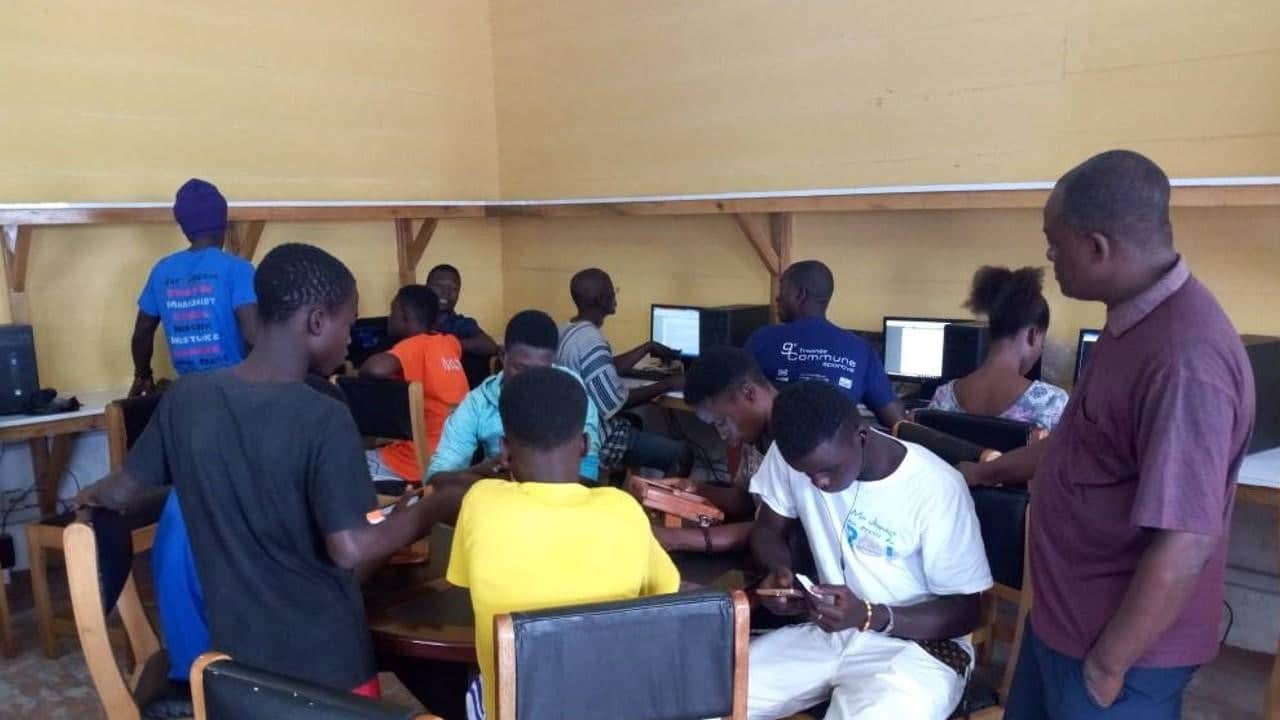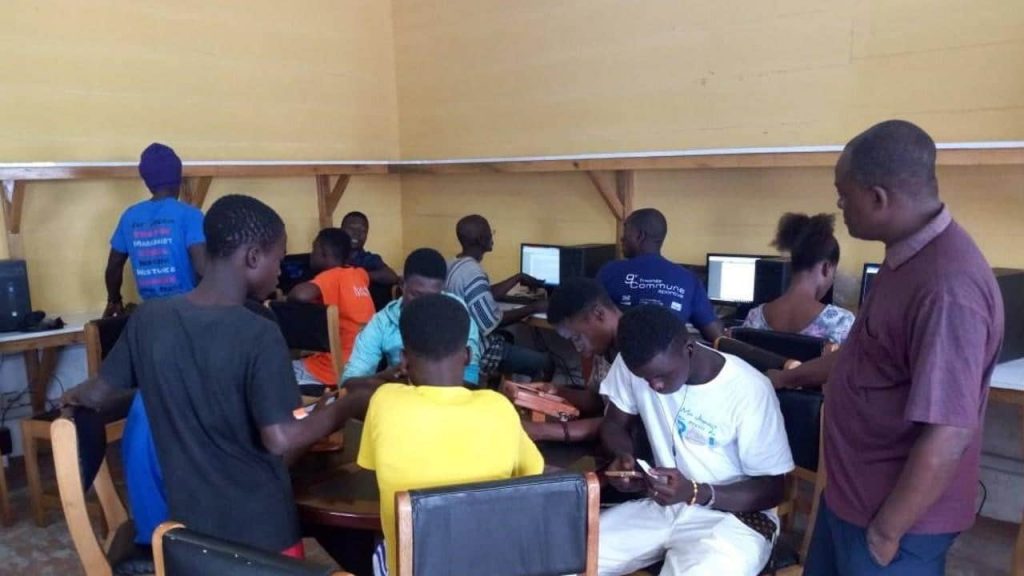 "Our children are the rock on which our future will be built."
—Nelson Mandela
Nearly two-thirds of unconnected communities worldwide are in rural areas. Intelsat, Liquid Telecom, and senior leaders from the Rwandan government are working together to support a pilot project in Rwanda that tests the viability and sustainability of VSAT based broadband services to connect schools in underserved areas to the internet. These are schools that are outside of fiber, 3G or LTE service areas. Intelsat's satellite internet service combined with Wi-Fi access and solar power has been deployed at 12 selected schools and the pilot with run for 6 months. Read more about access to education through the power of connectivity in this interview from a a member of a small community in Nigeria.
The Internet brings with it tremendous benefits for health, education, financial services, transport, energy, agriculture, and more. Yet 53% of the world's population is currently offline, with the majority of people located in Africa and Asia-Pacific. The South African Internet for All initiative (Internet4Mzansi) is a partnership between the Department of Telecommunications and Postal Services (DTPS), its social partners and the World Economic Forum. Through a strategic partnership Intelsat, Didusec and Sentech have rolled out five Wi-Fi hotspot pilot sites at locations selected by DTPS. Read more about how Intelsat provides connectivity for remote areas.
"Since completing the coursework, we have installed a chat application within our company to guide field technicians to properly point a VSAT terminal. To date, we have successfully migrated 16,000 terminals using this application."
—Hugo Trejo, USA Operations Director with Pegaso Banda Ancha
Intelsat has partnered with Coca-Cola and EKOCENTER to deploy Wi-Fi community access to kiosks in remote areas of the world including Kenya, Tanzania, Rwanda, Ethiopia and Ghana. These modular community markets are primarily run by local woman entrepreneurs and allow for collaboration between businesses, governments, and societies. They provide access to safe drinking water, solar power and wireless communication. Today, there are over 150 EKOCENTERs with plans to expand to over ~1,000 in the next five years.
"This is a great initiative in helping young operators to grow professionally within the telecommunications arena. I learned some concepts I was not aware of until completing the online coursework… making me be more effective when I troubleshoot RFI instances."
—Rodrigo Chagas, of Telespazio Brasil
Intelsat is committed to working closely with all stakeholders to implement policy objectives that support:
Embedding a focus on digital inclusion in broadband plans and digital economy efforts, paying attention to the challenges of marginalized communities and vulnerable populations, particularly women and girls.

Amplifying efforts to improve digital skills –including basic digital skills –to help citizens, Small-and Medium-Sized Enterprises (SMEs) and public sector agencies to make the most of digital opportunities as well as skills to distinguish online disinformation and other threats to the right to information and empower Internet users to avoid becoming either victims or distributors of disinformation.

Adding public access policies into universal access and service (UAS) initiatives and national broadband plans, such as ensuring UAS policies explicitly include sites and locations (such as libraries, community centers, and areas of public gathering) where low-cost internet access may be facilitated.

Effective and innovative spectrum policies to improve broadband availability for under-served and marginalized groups, by ensuring that sufficient amounts of appropriate spectrum is available at the right time and under the right conditions.
Expanding initiatives to map network coverage and infrastructure needs, developing priority lists for investments, including where subsidies are required.

Exploring measures to protect children online in national broadband plans.

International and national efforts to provide broadband connectivity to refugees and displaced individuals.

Focus on limiting environmental impacts and addressing climate change through ICT in national broadband plans

Encourage and evaluate both sustaining, as well as disruptive, innovations in broadband across technologies, business models and regulations, as connecting the next 49% will require actions that go beyond 'business as usual'.

Promote the affordability of broadband by adopting appropriate policy and regulation.
Intelsat's Corporate Responsibility Report
For further interest in Intelsat's role in driving transformation and connectivity for businesses and communities
Download Our 2019 Report