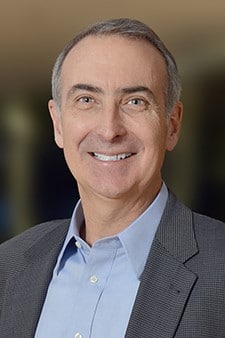 About Stephen
Stephen Spengler is a 36-year telecommunications and satellite industry veteran with experience in the media, broadband, government, and internet sectors. Mr. Spengler is chief executive officer of Intelsat, the world's largest satellite services provider.
Mr. Spengler's key accomplishments at Intelsat include the development of Intelsat's next generation of managed service solutions for an array of network applications; a $2B investment in the groundbreaking Intelsat Epic high-throughput satellite network and a series of strategic equity investments to catalyze satellite innovations. He is currently leading Intelsat's initiative to establish the industry's first software defined satellite/terrestrial network based on the 5G standard, designed to provided unprecedented network speeds, economics and coverage.
Mr. Spengler is a member of the United Nations Broadband Commission for Sustainable Development and serves on the corporate boards of Intelsat SA and Kymeta Corporation. He has testified before the U. S. Senate Committee on Commerce, Science, and Transportation regarding the future of the commercial satellite industry. He is currently the chairman of the Europe, Middle East and Africa Satellite Operators Association, (ESOA).
Mr. Spengler joined Intelsat in 2003, and has served in executive roles of increasing responsibility, including sales, marketing, strategy, and business development. These responsibilities leveraged Mr. Spengler's global orientation and thought leadership. He has generated new business and forged strategic relationships across the world in developed and developing markets and has expertise in meeting the challenges and opportunities that exist in international markets and emerging technologies. Prior to assuming his current role in 2015, he was the president and chief commercial officer of Intelsat. He held senior management positions at ViaSat Satellite Networks, Scientific-Atlanta Europe, GTE Spacenet International, and GTE Corporation before joining Intelsat. Mr. Spengler earned a Bachelor of Arts degree from Dickinson College and a Master of Business Administration from Boston University.
Intelsat owns and operates a fully integrated network of over fifty commercial communications satellites that deliver broadband connectivity to businesses and communities in over 200 countries. It provides diversified communications services to the world's leading media companies, fixed and wireless telecommunications operators, data networking service providers for enterprise and mobile applications, multinational corporations and ISPs. Intelsat is the leading provider of commercial satellite capacity to the U.S. government and other governments.