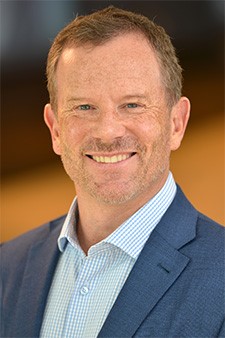 David Tolley is the Executive Vice President and Chief Financial Officer of Intelsat, operator of the world's first Globalized Network and leader in integrated satellite communications. In his role, Mr. Tolley is responsible for the leadership of Intelsat's global finance organization, which includes finance, accounting, and reporting; tax; treasury; internal audit; capital markets; corporate development; and investor relations. He is a member of the company's Management Committee.
Mr. Tolley brings over 20 years of financial experience to Intelsat. He most recently served as the Chief Financial Officer of OneWeb, where he led the global finance organization and served on the company's Executive Committee. Prior to OneWeb, Mr. Tolley served as a Senior Managing Director in the Private Equity Group at Blackstone (NYSE: BX), where he led satellite services strategy and investing and served on the Private Equity Investment Committee. During that period, he was Chairman of the Board of Directors of NewSkies Satellites N.V. and led the public-to-private acquisition, re-IPO and ultimate divestiture of NewSkies to SES S.A. Prior to Blackstone, he was a Vice President at Morgan Stanley in the Investment Banking Division, where he provided banking and advisory services to established and emerging companies in the broader communications sector.
Mr. Tolley earned his bachelor's degree in economics and history from the University of Michigan and his MBA from Columbia Business School. He currently serves on the boards of directors of ExteNet Systems and the Smithsonian National Air and Space Museum.